Glastonbury co-organiser Emily Eavis says she is trying to "raise the bar" every year at the world's most famous festival.
"We're always tweaking. It never stands still. It's always changing and moving forward," she tells Newsbeat.
Radiohead, Foo Fighters and Ed Sheeran are headlining this year's event.
The music starts today but many fans have been on site for a couple of days already.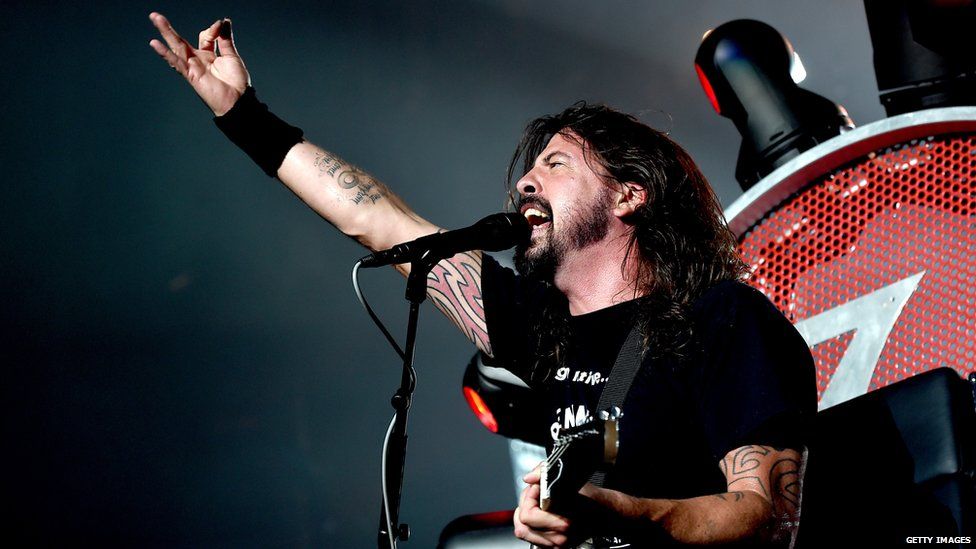 Image caption Foo Fighters are headlining Saturday night, two years after the band had to pull out due to Dave Grohl's broken leg.
"We look at the way the markets are laid out," she explains.
"We look at the way the flags are laid out and their colours. We look at stage times and try to minimise clashes."
With so many stages, clashes are inevitable with festival-goers this year having to choose between Stormzy and Solange, Clean Bandit and Lorde, and Haim and Shaggy.
For once, the weather at this year's festival will be mostly dry without the usual threat of rain.
But Emily says they are ready whatever happens.
"We've made roads more solid and we're always trying to build the site so it can handle extreme weather."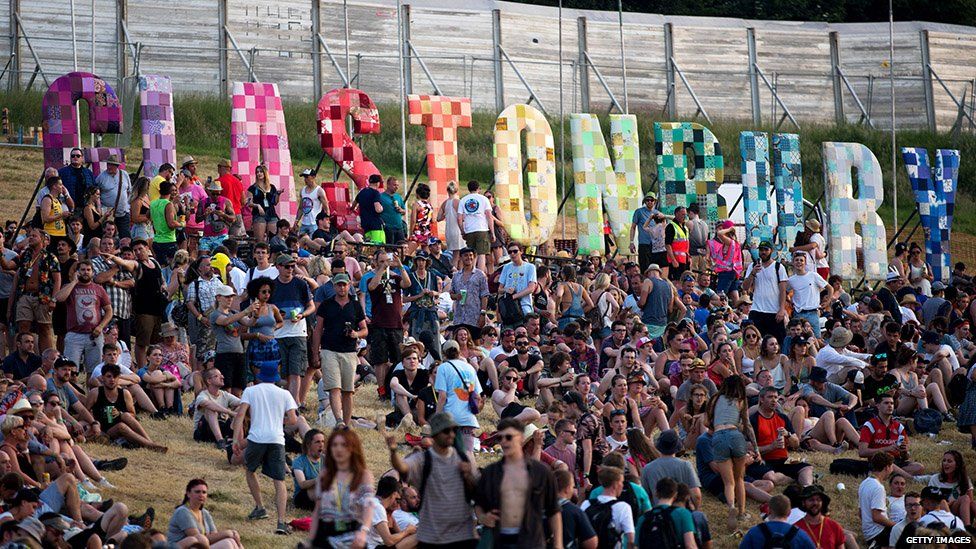 Image caption Crowds enjoying the heatwave at Glastonbury on Wednesday
Alt-J, Emeli Sande, Boy Better Know and Royal Blood are among the main acts performing across the weekend.
But away from the big names, Emily tells us that it's possible for anyone – solo or in a band – to get themselves on the bill.
In recent years an emerging talent competition has been introduced, once won by Declan McKenna.
"We're sent a lot of new music and so we encourage people to enter that. Everything we're sent does get listened to, we filter it through and we have a live final in the village.
"It's a really good way to get a gig and get on a stage here. It's also free to enter."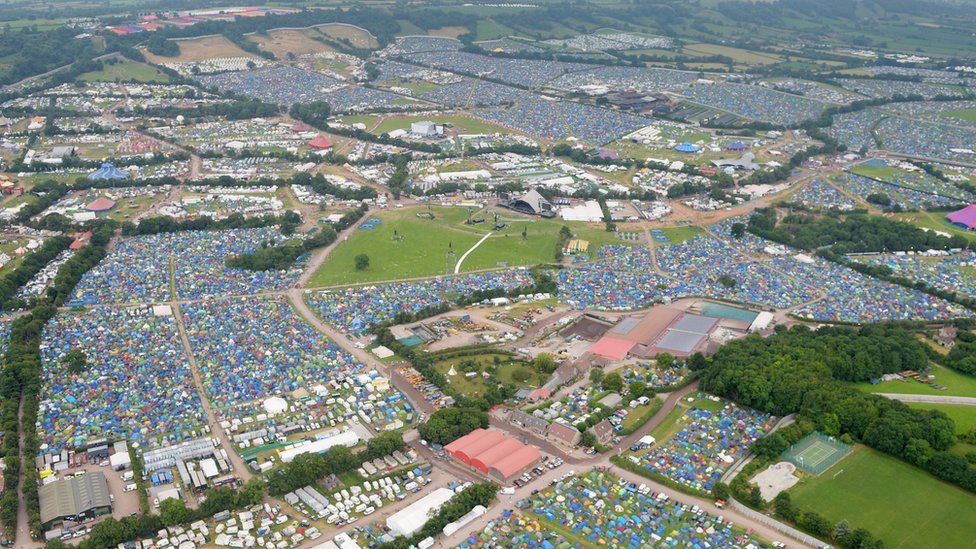 Image caption Aerial views of Glastonbury reveal an epic tent city
She also sees Glastonbury as the place "to discover new music".
"We have so many new bands on here.
"From small cafes to small venues to some of the bigger stages, we are fielding bands a lot. We're getting them on."
Earlier in the year, Emily Eavis hinted that there was a "really big surprise" which she hadn't told anyone was coming.
We can assume she was talking about Liam Gallagher, only recently announced, but it's Glastonbury so who knows what else she has up her sleeve.
Find us on Instagram at BBCNewsbeat and follow us on Snapchat, search for bbc_newsbeat