Serena Williams has quoted a prominent Black American activist and poet in her response to alleged racial abuse.
Former tennis world number one Ilie Nastase was heard asking if her unborn child would be "chocolate with milk".
The baby will be Serena's first child with fiance Alexis Ohanian.
The tennis star's response used Maya Angelou's poetry, including the lines "you may try to kill me with your hatefulness, but still like air, I rise."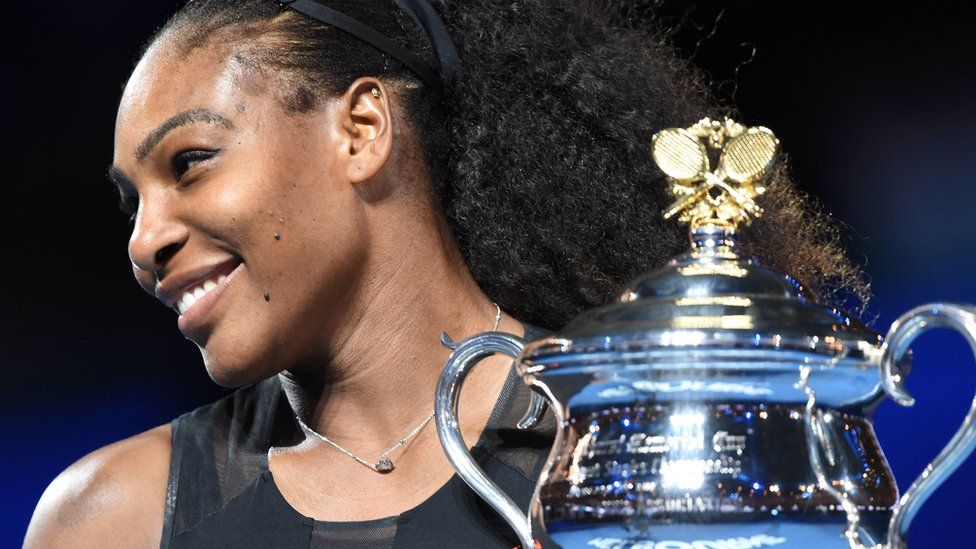 Ilie Nastase says his comments, made ahead of Britain's Federation Cup match with Romania, were not racist, and that he is on good terms with Serena Williams.
In her response, she says: "It disappoints me to know we live in a society where people like Ilie Nastase can make such racist comments towards myself and unborn child, and sexist comments against my peers.
"The world has come so far but yet we have so much further to go."
The Maya Angelou quote comes towards the end of the post.
It reads: "Does my sassiness upset you? Why are you beset with gloom?
"You may shoot me with your words… you may try to kill me with your hatefulness, but still like air, I rise."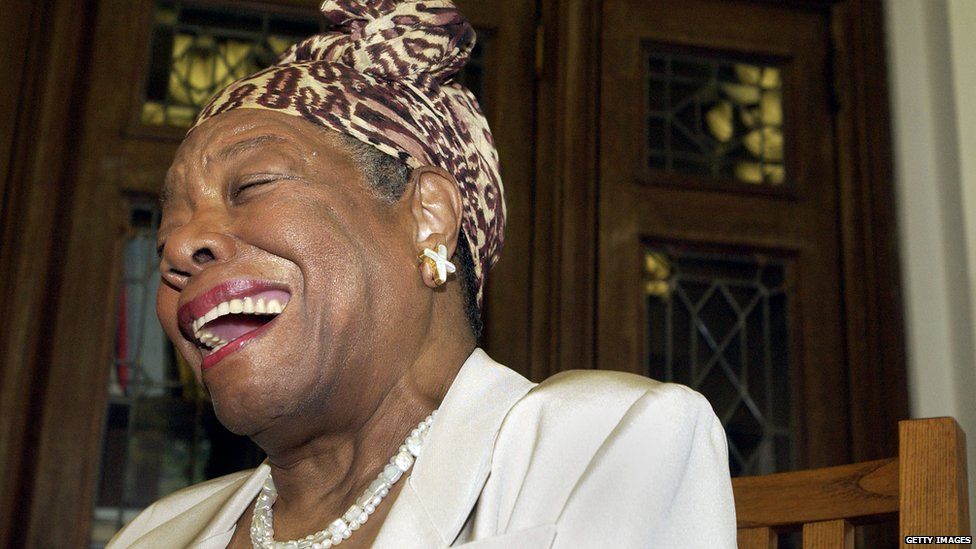 Image caption Dr Maya Angelou's poetry has influenced many other high profile celebrities as well as Serena Williams
Still I Rise
These final words are lifted from one of Maya Angelou's most well-known poems, Still I Rise.
The phrase has come to be closely associated with the writer, and is also the title of a BBC TV documentary about her that came out earlier this year.
Throughout her life, she was a prominent US civil rights activist.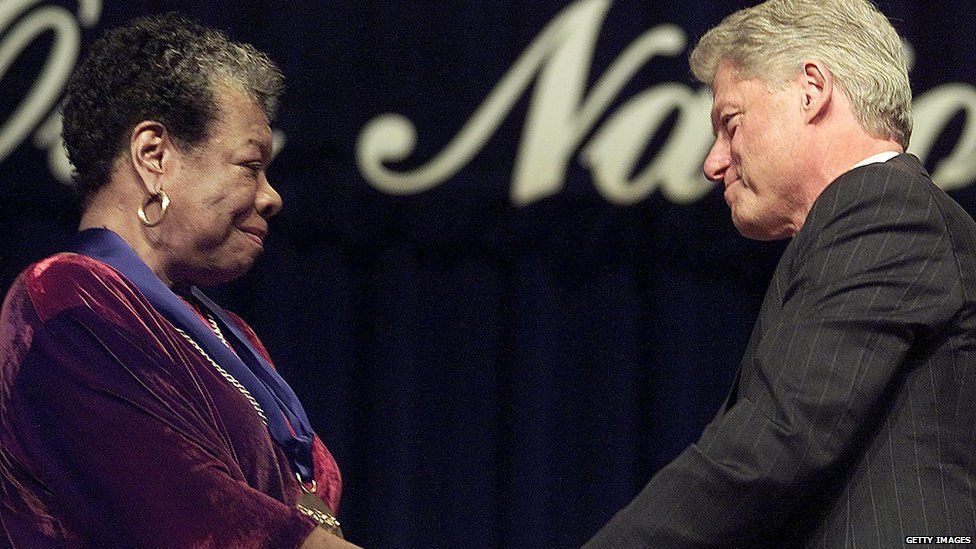 Image caption Dr Maya Angelou with former US President Bill Clinton
In 1993, she recited a poem at the inauguration of President Bill Clinton.
A recording of her reading the same poem , On the Pulse of the Morning, went on to win a Grammy.
Hip-hop inspiration
When Dr Maya Angelou died in 2014, aged 86, Wu Tang Clan, Mary J. Blige and co-founder of Def Jam records Russell Simmons were among those mourning her death.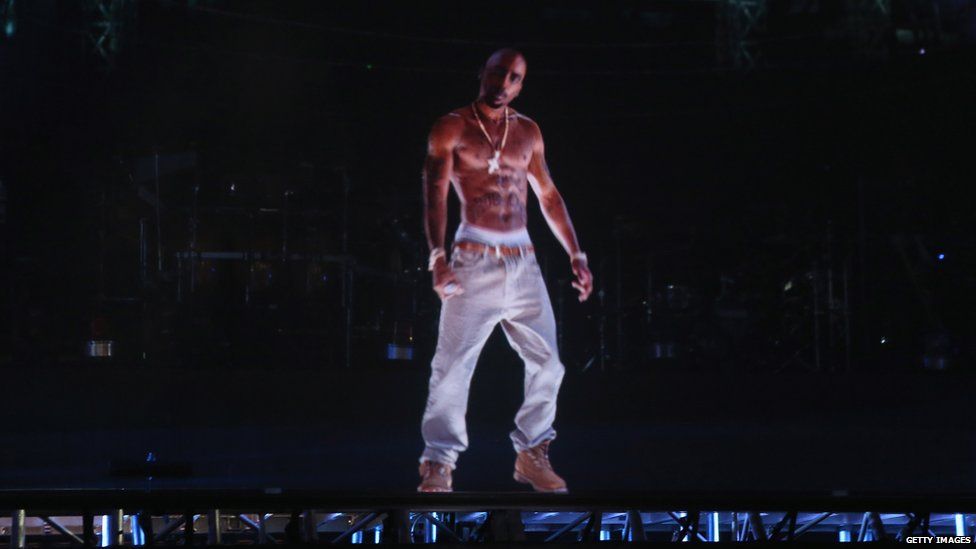 Image caption Hologram image of Tupac Shakur at 2012 Coachella Festival. Maya Angelou once talked about calming him down as an angry young man
Tupac Shakur's posthumous 1999 release Still I Rise (released as 2Pac+Outlawz) referenced the poem quoted by Serena, and Angelou talks in one clip uploaded to YouTube about calming down a young Tupac when he was angry and about to get into a fight.
She says: "I took him, I walked him down into a little gully and kept his back to the people so they wouldn't see him, and I used my hands to dry his cheeks."
Still I Rise was also the title of a track on a 2009 mixtape from Nicki Minaj.
Dr Angelou is also referenced in tracks by Nas, Wale, Danny Brown, Lupe Fiasco, Jean Grae, The Roots and Kanye West.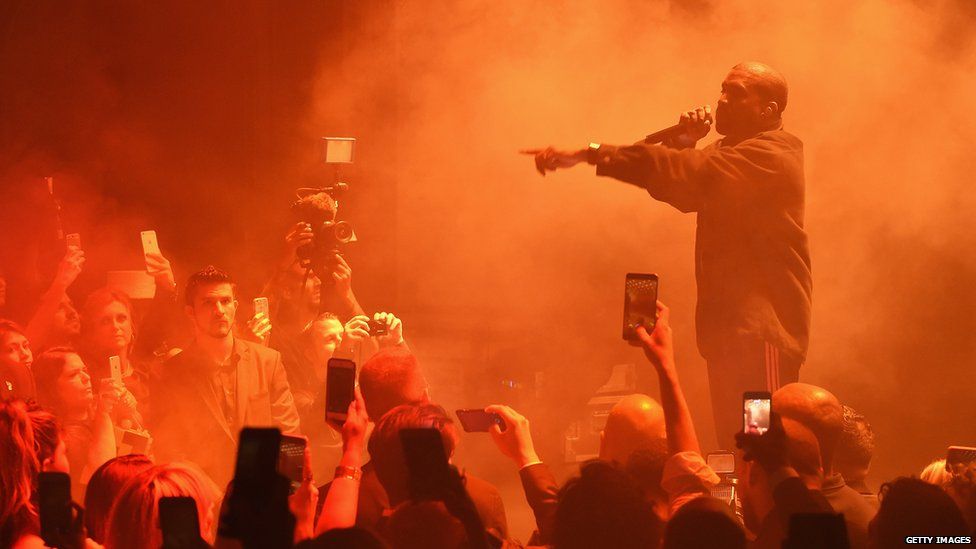 Image caption Kanye West has also called Maya Angelou an inspiration
Kanye once listed the poet as an inspiration, alongside artists Gil Scott Heron and Nina Simone.
He said artists like these: "Documented what was happening in culture.
"That is our responsibility as the modern day artists and poets, to accurately represent what is happening now."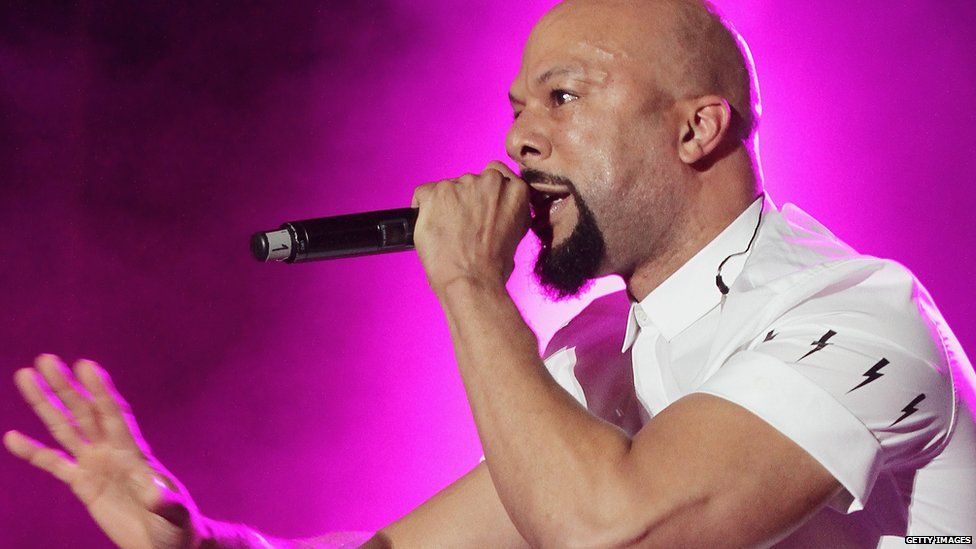 Image caption Common's track The Dreamer features Maya Angelou
Rapper Common also features Dr Angelou reciting a poem toward the end of his song, The Dreamer.
Kendrick Lamar uses a recording of her voice on his track Sing About Me, I'm Dying of Thirst.
Angelou once said that she believed rap music was a pathway for young people to discover poetry.
Referencing a nineteenth century poem, she once said: "Take 'A Negro Love Song' by Paul Laurence Dunbar.
"Mr. Dunbar wrote this poem in 1892. It could have been written last week for Queen Latifah, or M.C. Hammer or L.L. Cool J."
Find us on Instagram at BBCNewsbeat and follow us on Snapchat, search for bbc_newsbeat