"I can take in all the amazing music without getting muddy. You don't get lost in the crowd. And I'm just not a fan of camping."
That's the simple reason why 26-year-old Danielle Hall prefers the city-based Live At Leeds festival.
"I'm getting a bit lax this year, as I'm only seeing 11 gigs in 12 hours," she smiles. She's going for the fourth year in a row.
Ten thousand people will see acts including Rag'n'Bone Man and Slaves.
The Association of Independent Festivals doesn't have exact figures on the number of city-based festivals in the UK, but says there's been an increasing number of them in recent years.
Live At Leeds has been going – and growing – since 2007.
Other high-profile examples include The Great Escape in Brighton, Tramlines in Sheffield and this year's T in the Park alternative TRNSMT, which is taking place in Glasgow.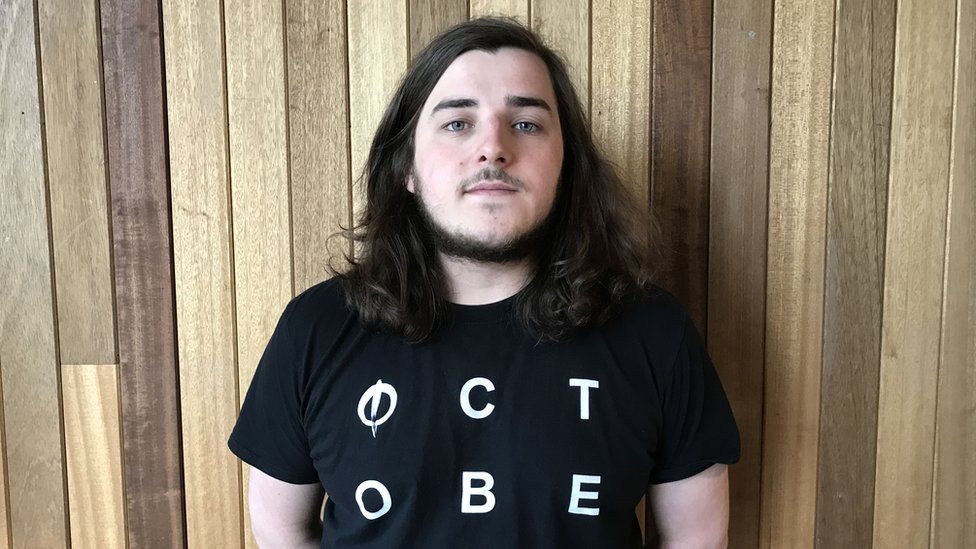 Image caption Aaron Snowdon is one of Live At Leeds' main men – helping to book loads of the bands
"It's a cheaper alternative," says Aaron Snowdon, who books the acts for Live At Leeds.
"We've got over 180 acts and the tickets are around £30. You do the maths, it's complete pence for how many bands you get to see.
"Also, people dislike mud."
He denies that city festivals lose the atmosphere of those contained in fields.
"At some festivals you have to walk 15 to 20 minutes to get another stage. The beauty of being a city festival is that you can go from bar to bar and within a minute you're watching another band."
Other acts performing across the weekend include Gabrielle Aplin (playing in a church), Nothing But Thieves, Temples and The Big Moon.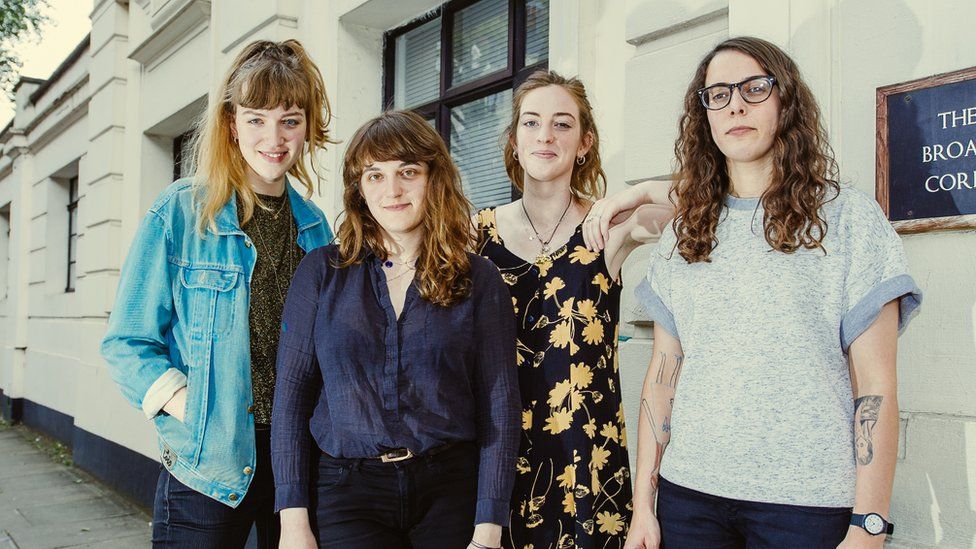 Image caption The Big Moon are one of the 186 acts playing Live At Leeds
"There are loads of different spaces around the city which get used," says The Big Moon's lead singer Juliette Jackson.
"You end up in weird little corners, dark dingy rooms that you would never normally go to and often other spaces. That's why city festivals are super-cool.
"Live at Leeds was the first city festival we ever played. They were the first to give us a chance when no-one really knew who we were and so many people discovered us at that festival."
Luke Hamlin is playing bass for several singers across the weekend.
"I think the popularity's increased because of the Edinburgh Fringe. That kick started why cities wanted to do it.
"I reckon it's a better opportunity for bands because anyone could walk through your door. At field festivals, people are intent on seeing specific acts but here, anyone and everyone could rock up."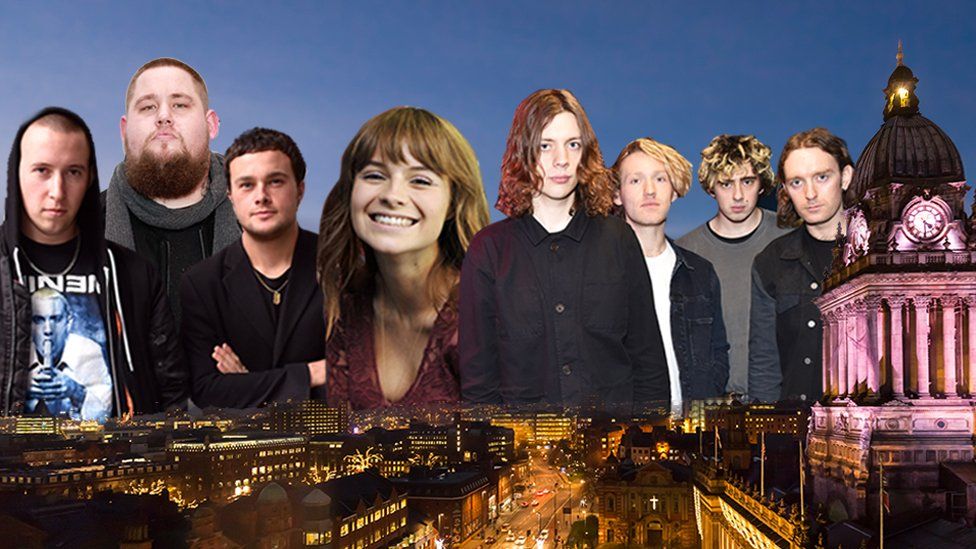 Image caption Rag'n'Bone Man, Slaves, Gabrielle Aplin and VANT are all performing at Live At Leeds
Will Mason plays drums and produces hip-hop and says, even though city festivals are fun, you can't beat a field.
"I like being mucky for the weekend and getting down and dirty with some tunes.
"I do like the city festival because it's much nicer to come back to a bed – but you don't fully embrace the festival atmosphere.
"It's all about lots of sparkles, face paint and lots of horrendous hangovers."
Find us on Instagram at BBCNewsbeat and follow us on Snapchat, search for bbc_newsbeat