Record label Polyvinyl has dropped PWR BTTM after accusations of sexual assault involving singer Ben Hopkins.
"There is absolutely no place in the world for hate, violence, abuse, discrimination or predatory behaviour of any kind," the label said.
"In keeping with this philosophy, we want to let everyone know that we are ceasing to sell and distribute PWR BTTM's music."
The band say "the allegations come as a surprise".
Polyvinyl says they will also offer refunds to people who have bought PWR BTTM products and are donating to charities tackling sexual violence and LGBTQ violence.
In a statement put out on Twitter last week, PWR BTTM said: "Ben has not been contacted by any survivor(s) of abuse.
"These allegations are shocking to us and we take them very seriously.
"Further, the alleged behaviour is not representative of who Ben is and the manner in which they try to conduct themselves."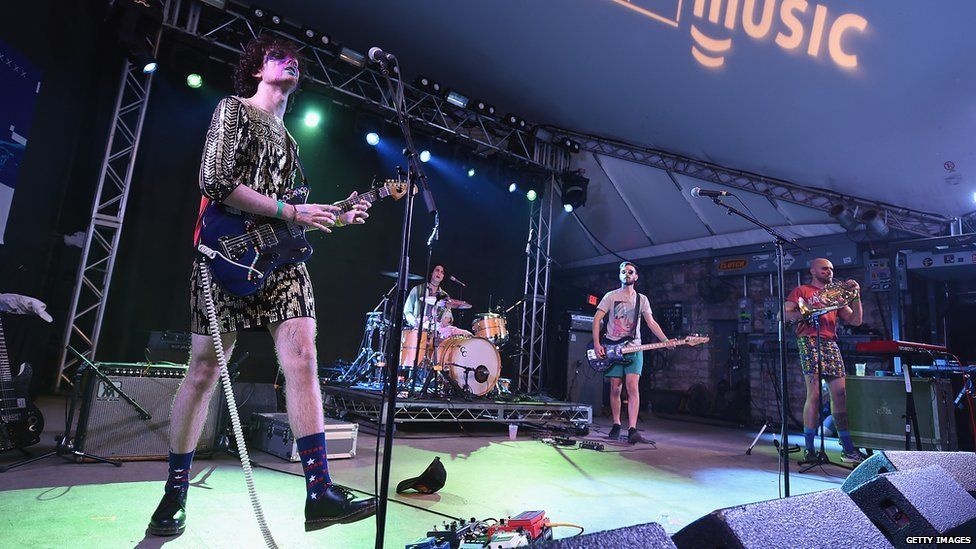 PWR BTTM identify as a queer band and Ben Hopkins prefers to be described using gender-neutral they/them pronouns.
Bandmate Liv Bruce shared the PWR BTTM statement on their social media.
PWR BTTM were due on a US tour to promote the release of their second album.
However, it's been reported that's now been cancelled.
A number of venues have confirmed that shows have been axed, including dates in St Louis, New Orleans and Montreal.
The band has also been dropped from upcoming festival appearances.
Tickets for their appearance at London's Koko still appear to be on sale though.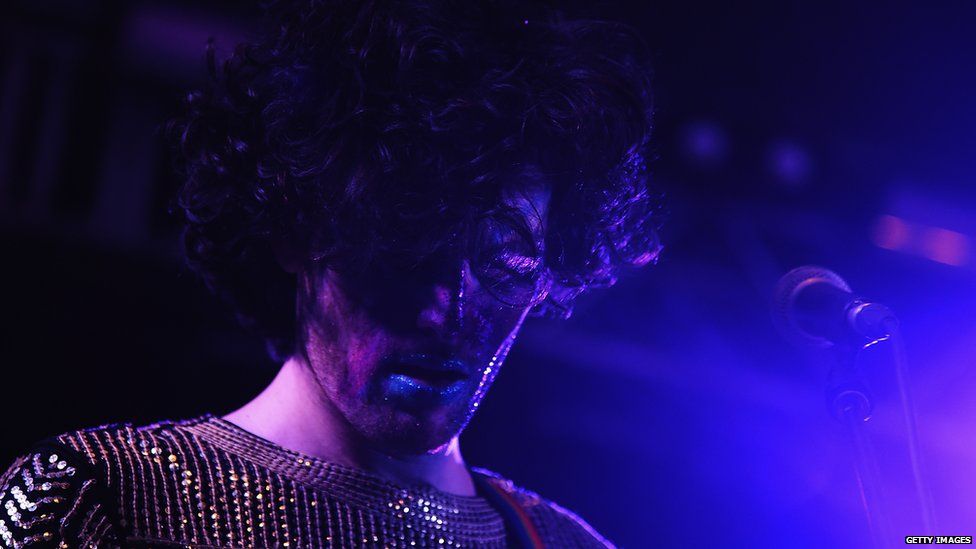 Allegations of sexual abuse surfaced on social media, followed up by an interview published in Jezebel.
An anonymous woman told reporters that she was "assaulted while intoxicated" by Ben Hopkins.
"I just felt totally powerless in the situation, first due to physicality because they are so much bigger than me in size and also social status," she told Jezebel.
"I was trying to be OK with whatever was going on."
The band's management, Salty Artist, have said they will no longer be working with PWR BTTM.
The firm tweeted a statement reading: "We do not take these kinds of allegations lightly and our thoughts are with victims and survivors of abuse who have been affected by this."
Newsbeat has contacted the band's publicists for comment but has yet to receive a response.
Find us on Instagram at BBCNewsbeat and follow us on Snapchat, search for bbc_newsbeat