Is there anything you wish you could tell your younger self?
Well Solange Knowles did. She's written a letter to her teenage self, talking about depression, her mother and being thankful.
She's not the only star to do it either. Victoria Beckham and make-up artist Bobbi Brown have both given their younger selves some advice.
Here are some other celebrities who've given some top tips to more inexperienced versions of themselves.
Solange Knowles
In her letter, published in Teen Vogue, Solange tells herself that her life will be "a journey you learn to love".
She says: "It's not gonna always be easy, but I can promise you it will be fruitful and with much purpose.
"There will be pain, there will be doubt, there will be beauty, there will be the unknown.
"There will be so many moments of joy and delight that the whole universe will feel painted in hues of amber and wonder."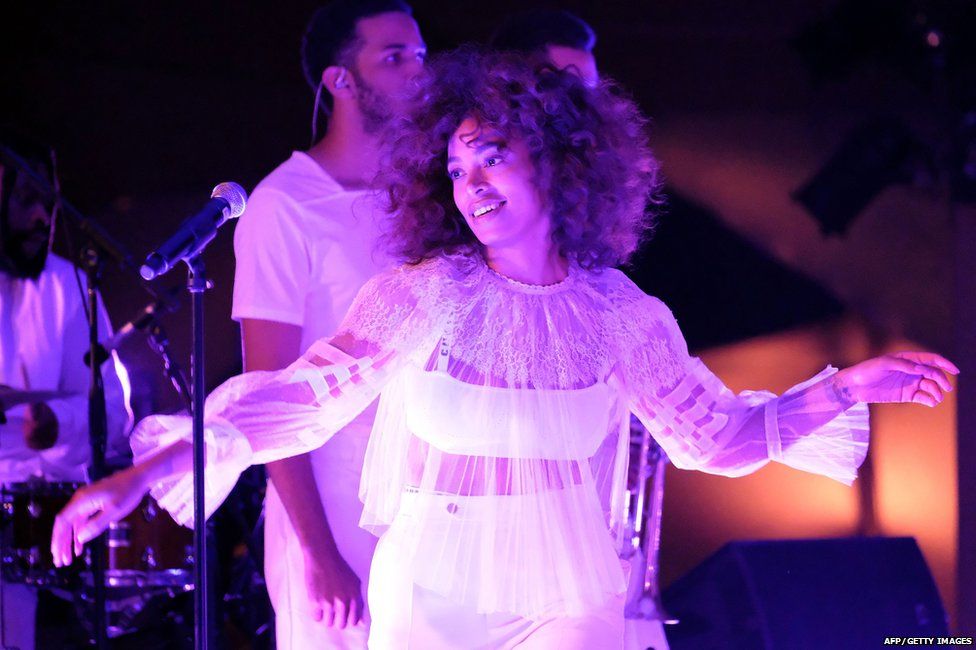 She also talks about losing her friend to gun crime aged 17, and then giving birth to son Daniel soon afterwards.
"Seventeen will be the hardest year of your life.
"It will grow you up almost immediately. You will lose your best friend whom you love so much to gun violence in a single moment, and give birth to a new one within a year."
She goes on to talk about her mother, Tina Knowles, and how she would "often take her for granted, but you know with every joint in your bones that she is a phenomenon and you strive to make her proud".
Bobbi Brown
World-renowned make-up artist Bobbi Brown spoke about growing as a person and that "the secret to beauty is simple, be who you are".
In her letter in I-D, she says: "Staying true to yourself will give you the confidence you need to succeed in life.
"When things don't go right and get really tough, find a way to power through.
"You will learn to love yourself, and that newfound self-respect will enable you to do great things."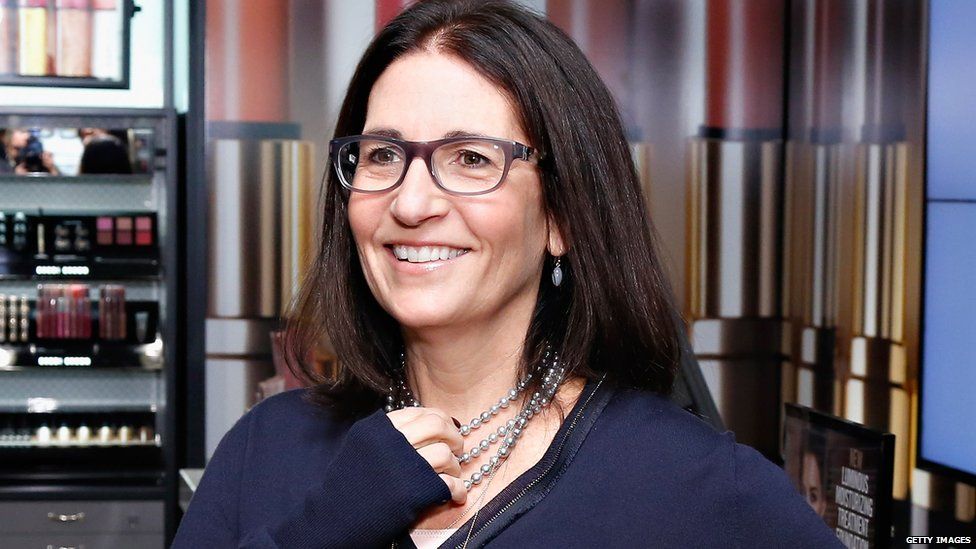 She also talks about her journey into the beauty industry and learning on the job.
"In these years you'll be smart enough to let models fix their faces if they don't like it. You'll watch and learn as Jerry Hall and Kim Alexis do their make-up.
"You may not always feel like you know what you are doing, but working with different photographers and editors and magazines will keep you learning and growing."
Victoria Beckham
The former Spice Girl echoes the difficulties of life in Vogue magazine, and says about her time in Spain: "A lot of your time there will be really hard."
"I'm not afraid to say now what a horribly difficult time it was."
But she also tells her younger self how lucky she has been.
"Recently I was in New York for the British Vogue cover shoot in a penthouse at the Carlyle hotel.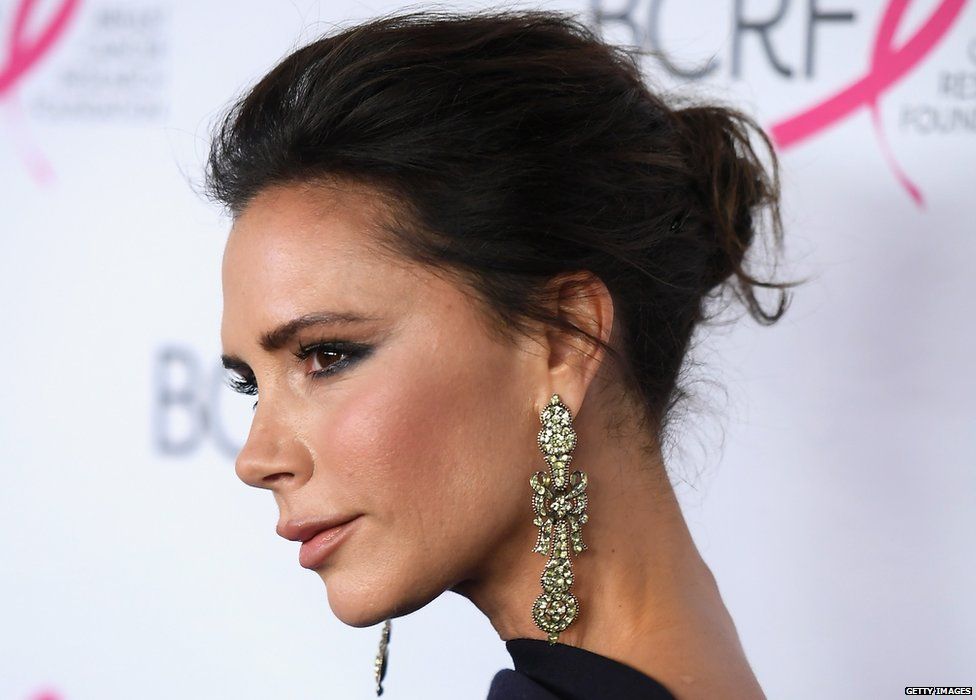 "I looked out of the window and I could see the sun shining and all the yellow cabs below and I pinched myself.
"You are going to have many of those moments.
"Don't take them for granted."
Uzo Aduba
Orange is the New Black actress Uzo's letter comes in the form of a video from Teen Vogue.
She talks about how valuable friendships are and says they "come second only to family".
Warning: Third party content might contain ads
Speaking about herself at 18, she says: "I am so excited for this chapter of your life.
"This is when you started to realise your worth and your value, and that you are valuable, you are loved.
"I'm going to encourage you to never lose sight of that.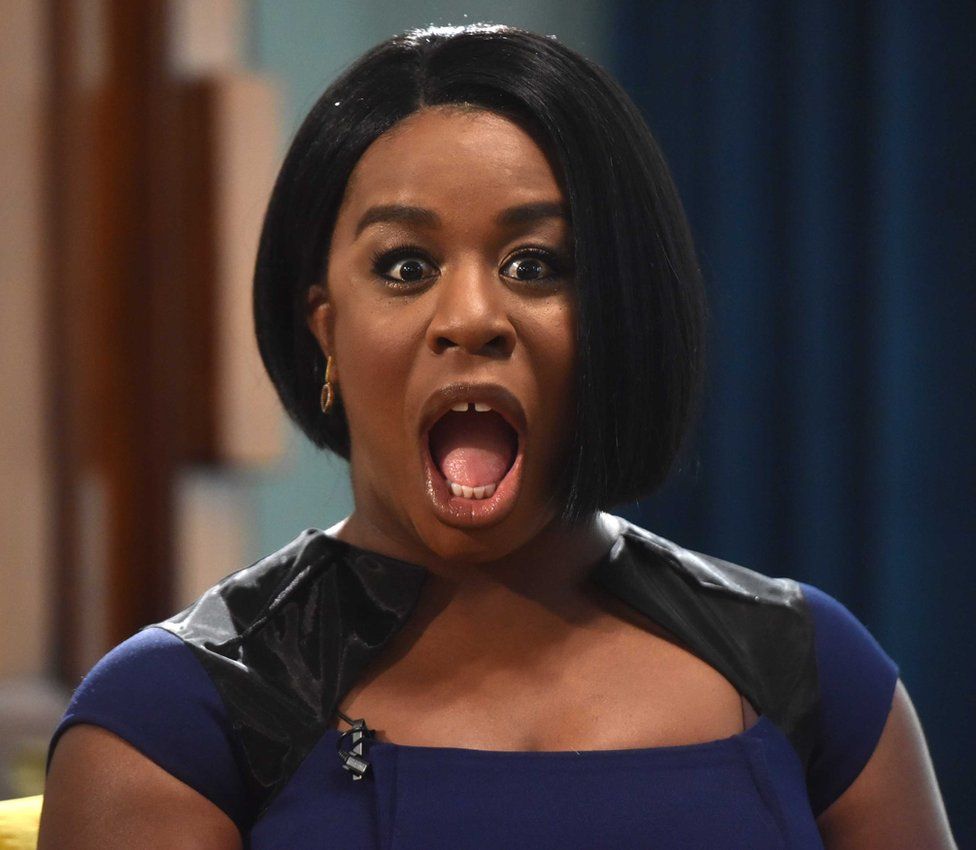 "Some people are going to try and and challenge that, but you know yourself.
"You know who you are, you know the woman you want to be, and the woman you hope to become."
Find us on Instagram at BBCNewsbeat and follow us on Snapchat, search for bbc_newsbeat