PWR BTTM have denied that singer Ben Hopkins sexually assaulted a woman.
In a personal statement on Facebook, he said the allegations, made by an unnamed woman, were "devastating".
"What has transpired over the past several days has been emotionally overwhelming and difficult to comprehend."
The duo were dropped by their record label earlier this week after her claims were widely shared online and on social media.
Ben Hopkins' bandmate Liv Bruce has released a statement as well and the duo have also written a joint statement.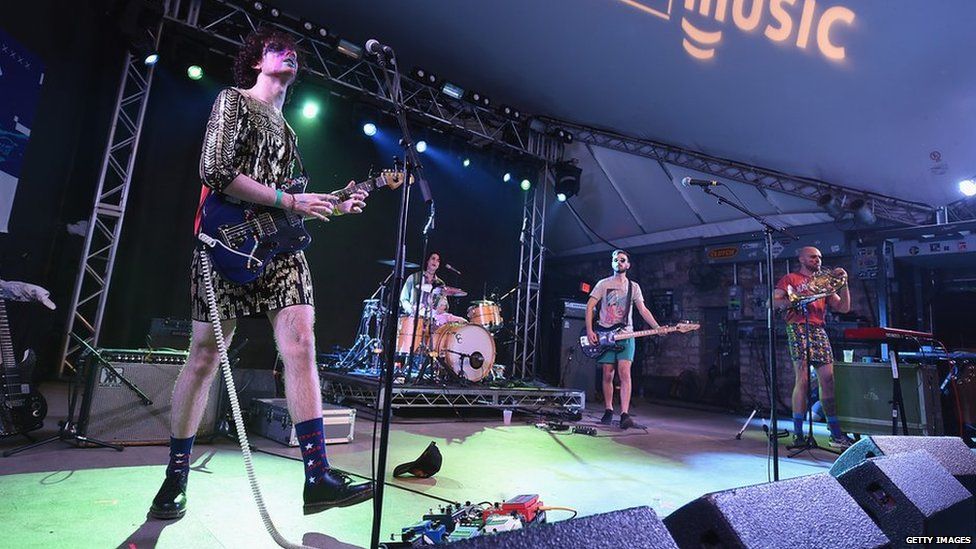 Accusations against Ben Hopkins started on social media, followed up by an interview published in Jezebel.
An anonymous woman told reporters that she was "assaulted while intoxicated" by the singer.
"I just felt totally powerless in the situation, first due to physicality because they are so much bigger than me in size and also social status," she told Jezebel.
"I was trying to be OK with whatever was going on."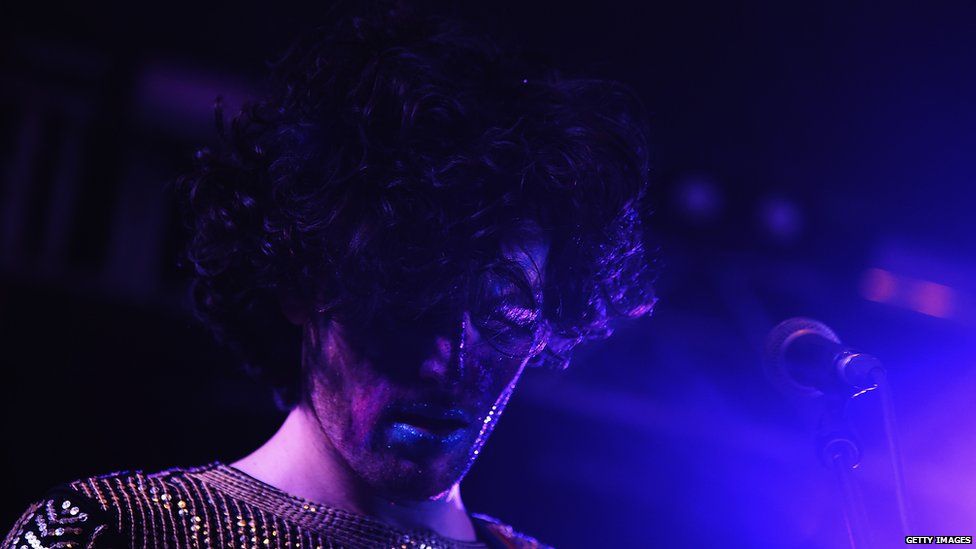 Ben Hopkins, who prefers to be described using gender-neutral they/them pronouns, said he and bandmate Liv Bruce had been trying to "figure out" who the woman was.
"I've waited to respond to the Jezebel article because the statements made about me by the anonymous source did not line up with any sexual experience I have ever had," he continued.
Ben Hopkins recognised they'd shared a relationship with the woman, but denied assaulting her.
"I understood our interactions to be fully consensual," he said.
"I fully embrace and respect this individual's right to speak out in any manner or forum they choose.
"It does not diminish that person's experience or perception.
"I am firmly committed to consent, to communication, and to mutual expression of sexual interest."
PWR BTTM's tour of the US was cancelled after the accusations, and their label Polyvinyl has offered to refund anyone who has bought their music.
The band have thanked fans for their support, and say they hope to be "back performing soon".
The band also released a statement last Thursday on Twitter.
Find us on Instagram at BBCNewsbeat and follow us on Snapchat, search for bbc_newsbeat