The Great Escape festival is taking place this weekend in Brighton – but it's not all about finding your new favourite band.
Over the weekend music industry experts take part in panels about challenges facing artists.
The big talking point this year is the impact of drugs and addiction in the industry.
Some panellists and artists playing at the festival say more could be done to support people who might be struggling.
'People turn a blind eye'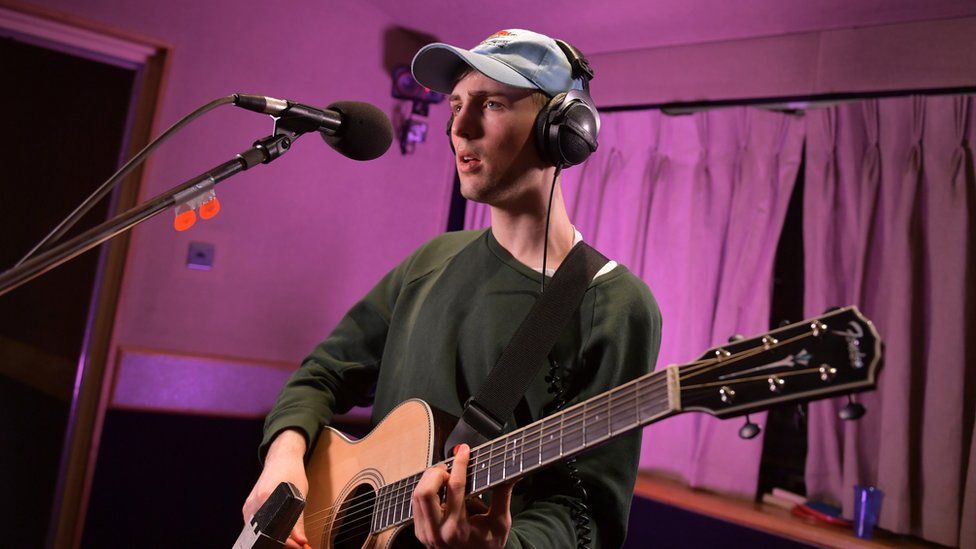 Image caption Will Joseph Cook: "Mental health is probably the biggest issue for artists"
Indie artist Will Joseph Cook says that because drugs are accepted in the music industry, someone with a real problem may not get the help they need.
"Someone can actually have an issue with something like cocaine, but because they are in the music industry, it can slide by as casual," he says.
"People around them can turn a blind eye to it because it's so commonplace, so it's integrated into the scene.
"Mental health is probably the biggest issue for artists and musicians… drugs can contribute to your head spinning out and making everything worse."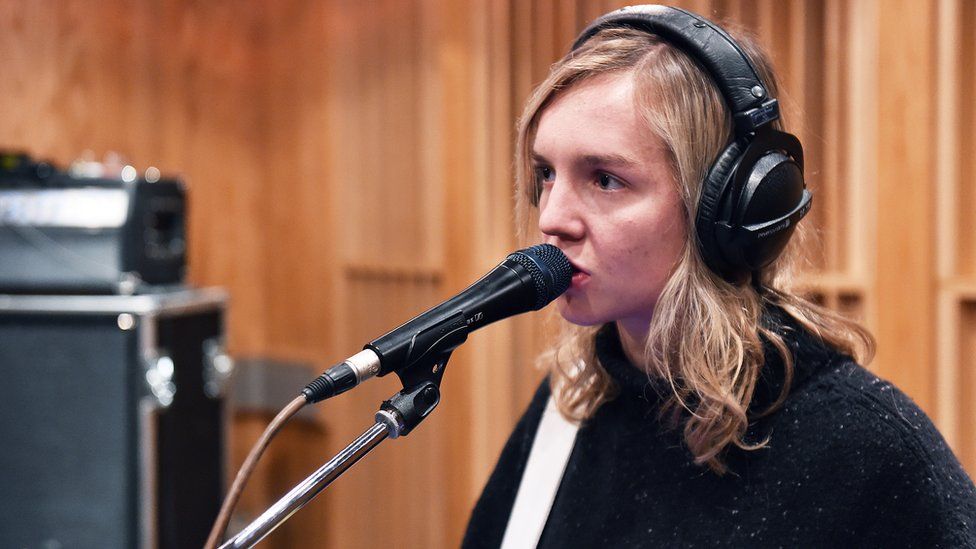 Image caption The Japanese House says that young artists might feel guilty for talking to others about drug use and mental health
Meanwhile, Amber Bain, AKA The Japanese House, says that up-and-coming artists may feel under pressure to keep addiction problems quiet.
"I do understand why people would feel weird to complain about it, because you have friends doing jobs they don't want to do," she says.
"If you complain about getting to tour around the world with your friends, it can seem a bit ungrateful."
'You can't be smashed 24/7'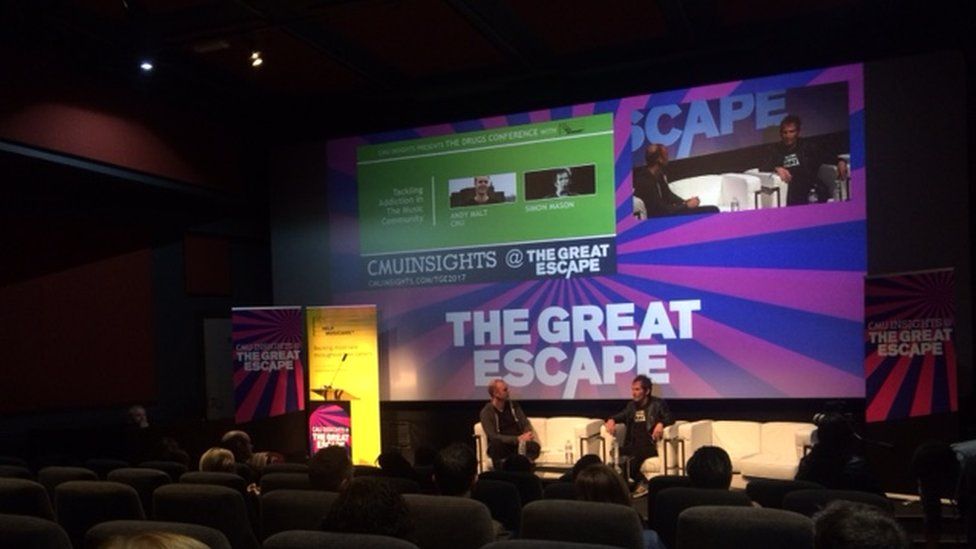 Image caption Simon Mason (right) was talking at a Great Escape industry panel on drugs in music
One of the reasons drug culture has changed within the industry is because the way artists make their money has changed.
Now, most artists make more money off live shows than off record sales, which means they have to take touring more seriously.
Jon Stewart used to be in the Brit pop band Sleeper, and now runs a music business course at the British & Irish Modern Music Institute in Brighton.
He was an artist in an era – the 90s – which was known for its drug excesses, but has been sober since 2000.
"Young people today, when they get involved in music, they don't have a record company banging them a big cheque, saying, 'Here, go and have some fun and make a record'," he says.
"Now, they have to be their own promoter, they have to do their own social media."
Simon Mason, from the Hightown Pirates, has been sober for almost 10 years.
"You can't be absolutely smashed to pieces 24/7 and hold it down touring extensively," he says.
'There's never been so much support'
"You can't really tell people not to do stuff, they're going to do it whatever. But you can inform them of the choices by getting that information out there," says Jon Stewart.
"I would encourage anybody who is struggling with an alcohol or a drug problem, anybody they are close to, not to give up," he says.
"There genuinely has never been so much good information out there about the support that's available."
Simon Mason says that what's needed is "honest, open dialogue where people feel that there's someone they can turn to, and go, 'Do you know what, I'm not having fun here.'"
Luckily, Will Joseph Cook feels he has good support from the people around him when it comes to drugs and mental health.
"The fact that it's being spoken about at Great Escape and that we're talking about it now, it shows that people are switching on to it, which is great," he says.
And The Japanese House agrees that drug culture on her tour is not much of a problem.
"I had an ibuprofen and codeine the other day – that's about as hardcore as it gets."
If you have been affected by any of the issues mentioned in this article, you can go toBBC Advice.
Find us on Instagram at BBCNewsbeat and follow us on Snapchat, search for bbc_newsbeat