Music artists around the world have been paying tribute to the victims of Monday night's terror attack.
The suicide bombing at Manchester Arena killed 22 people – including children – and injured 64.
Six men, including bomber Salman Abedi's older brother, have been arrested in raids across Manchester, Wigan and Nuneaton.
Ariana Grande has cancelled her concerts at London's O2 Arena this week as well as five other gigs in Europe.
Harry Styles asks Mexican fans to reject hate
On Tuesday night in Mexico, the One Direction star asked fans to "choose love" during a gig in Los Cabos.
The singer grew up about 20 miles from Manchester in Holmes Chapel and said he'd been left with a "hole" in his heart.
Warning: Third party content, may contain ads
"Tonight doesn't feel like a night to celebrate. Last night there was a tragedy in my home town of Manchester and I've been left with a hole in my heart.
"I went to my first show in the Arena and I've had some of my best experiences in my life in Manchester.
"We have a choice every single day we wake up of what you can put in the world and I ask you to please choose love every single day."
An Ariana Grande song was played before a Shawn Mendes gig
The US singer played out One More Time at his concert in Paris on Wednesday night.
Warning: Third party content, may contain ads
Miley Cyrus paid tribute to Ariana Grande and her fans
While appearing on The Voice USA, the singer started her performance by talking about Ariana Grande and her fans in Manchester.
She said: "I'd like to dedicate this song to my friend Ariana Grande and everyone who experienced that horrific attack. Our hearts are with you."
Warning: Third party content, may contain ads
Little Mix fans urged to sing One more Time in Germany
Fans took to social media to urge each other to sing the Ariana Grande track before the gig.
The group themselves dedicated Secret Love Song to Manchester at their concert in Berlin.
Warning: Third party content, may contain ads
Enter Shikari cover an Oasis track in Dublin
The St Albans band played Half The World Away in tribute to the Manchester bombing victims at Dublin's Academy.
Warning: Third party content, contain ads
Rou Reynolds said: "When something happens, like what happened in Manchester, and you see the reaction – the outpouring of love and compassion, the bravery of the emergency services, the people offering their cars, their houses, their food, their love – you're like, 'I love my city.'
"Everything just disappears. You love the people in your city and you love the community and the unity in a tight-packed environment with people from all over the world."
The 1975's Matty Healy is bored of nationalism
The band, who were formed in the Wilmslow area of Manchester, are in the US on tour.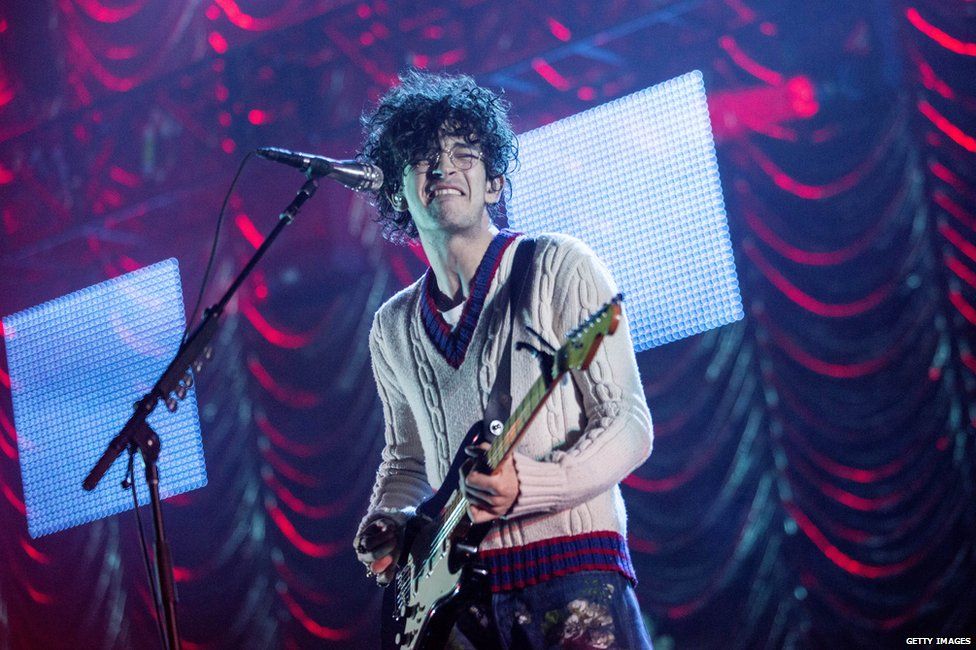 But the group's frontman took time out to talk to the crowd at the Filmore in Detroit about the attack in the UK.
"I'm bored," he said. "I'm bored of nationalism and I'm bored of racism. Whatever. It's over. Nationalism, religion, all these regressive things, they're over. We can't carry on in the way that we're carrying on.
"And I don't need to be educated on anything to say that that is [rubbish]. And I don't know what it's in the name of."
Find us on Instagram at BBCNewsbeat and follow us on Snapchat, search for bbc_newsbeat