Liam Gallagher fans have described the pride and strength they felt at his Manchester tribute gig on Tuesday night.
There were chants of "stand up for the 22" as candles were lit onstage for those killed at Ariana Grande's concert in the city a week earlier.
"Manchester, I love you," Liam told the crowd at his first ever solo show.
He closed his set with a version of Oasis classic Live Forever – and fans say it was very special.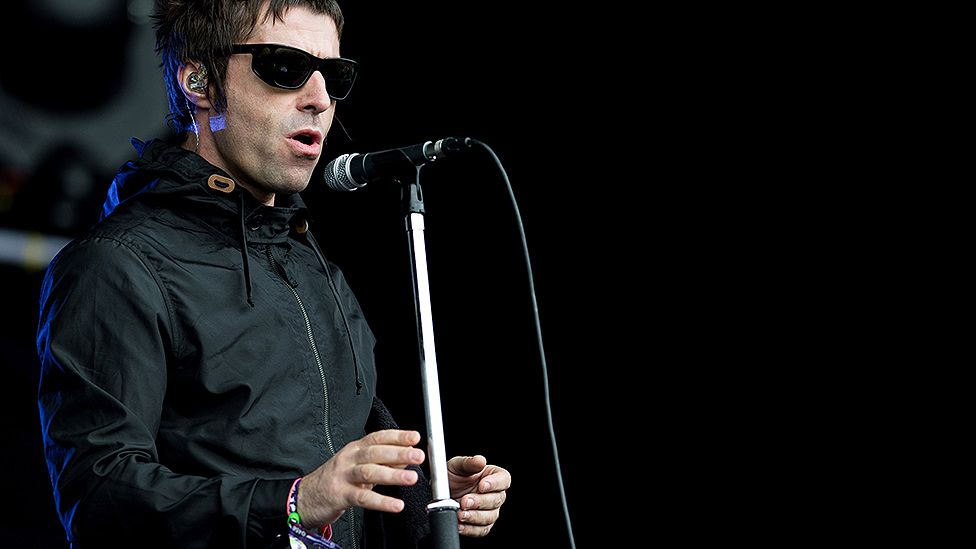 Image caption Liam also showcased new songs and donated all gig proceeds to the victims of the bombing on 22 May
"I've wanted to see him forever, for as long as I can remember," Jake tells Newsbeat.
"The fact that it's a benefit makes it even more special. It brings it all of us together and shows community and strength."
His friend Tylan decided to go to the gig to show that Manchester will stand together after the terror attack.
"Terror won't work, it won't break people down. Especially over music," he says.
Jake and Tylan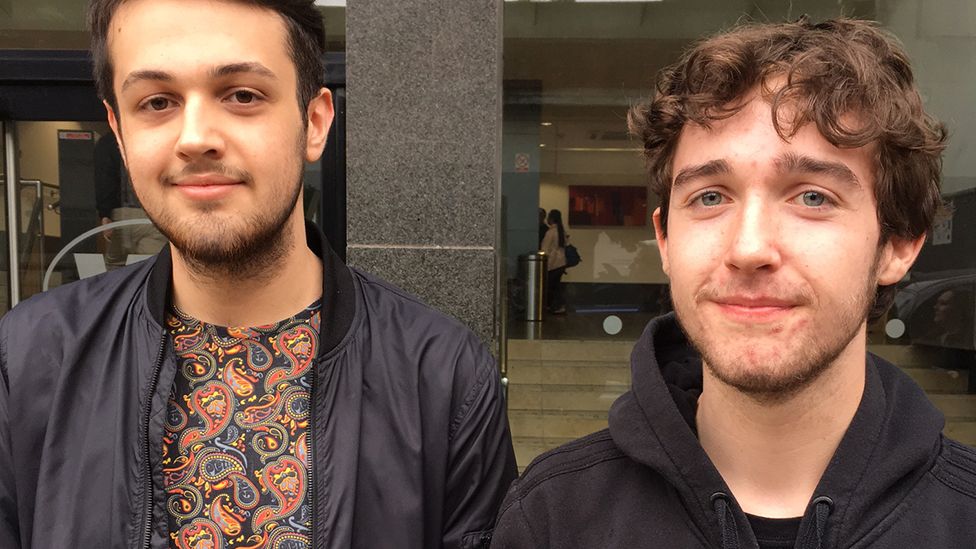 They add that it's not about the type of music you love – Liam fans are united with Ariana fans.
"It's that everybody comes together when something like this happens," he says.
"It brings people together, shows that terror doesn't work and that everyone can focus on the bright side of life and come together."
Calum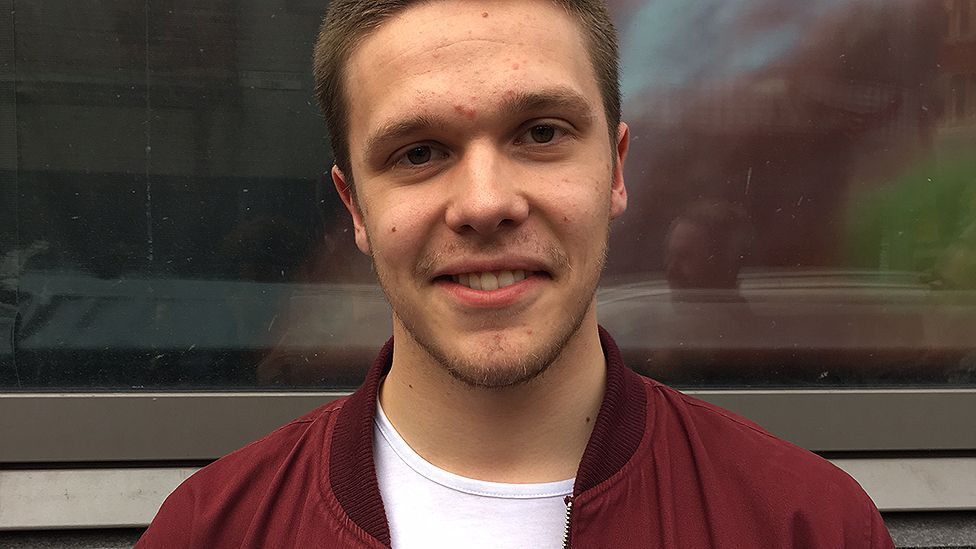 Image caption Calum, 19, was too young to see Oasis perform so this was his first chance to see Liam
Calum works at Manchester's Trafford Centre and tells Newsbeat the increased security presence is reassuring.
"There are raids going on all over the city, which is brilliant because it's knuckling down not backing down," he says.
And he's glad big names, like Liam, are making sure people don't stop thinking about Manchester.
"I don't think it matters who you are, if you want to pay tribute you can. Everyone is just very proud," he tells us.
Katie and Maria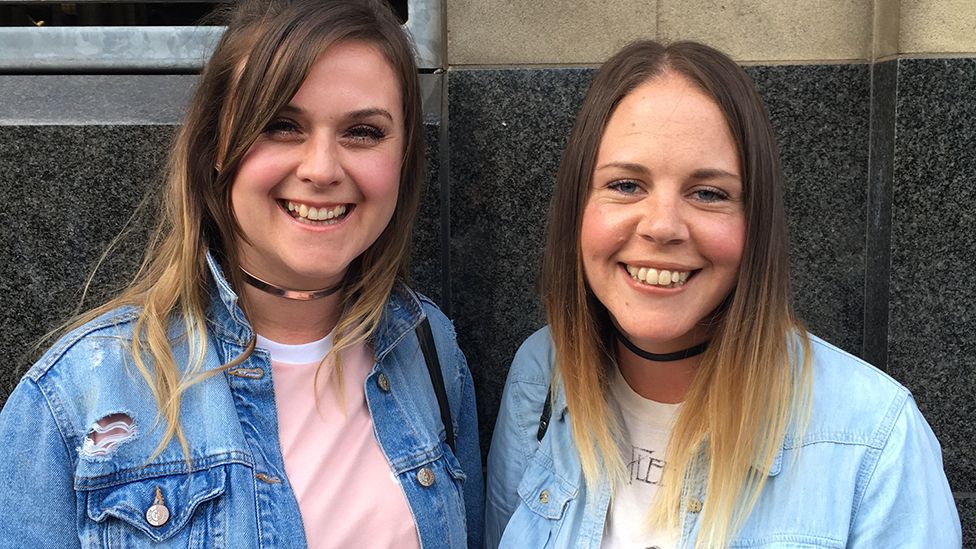 Image caption Kate and Maria live near Hull and praised the tributes paid to Manchester during Radio 1's Big Weekend
Katie and Maria are massive fans of Oasis and determined not be scared off going to gigs.
"You've just got to carry on," says Katie.
She thinks there's "no rhyme and reason" to what happened at the Ariana Grande gig.
They plan to keep going to live music as much as they did before the Manchester attack.
"Don't let it interrupt anything you're doing," adds Maria.
Tom and Hannah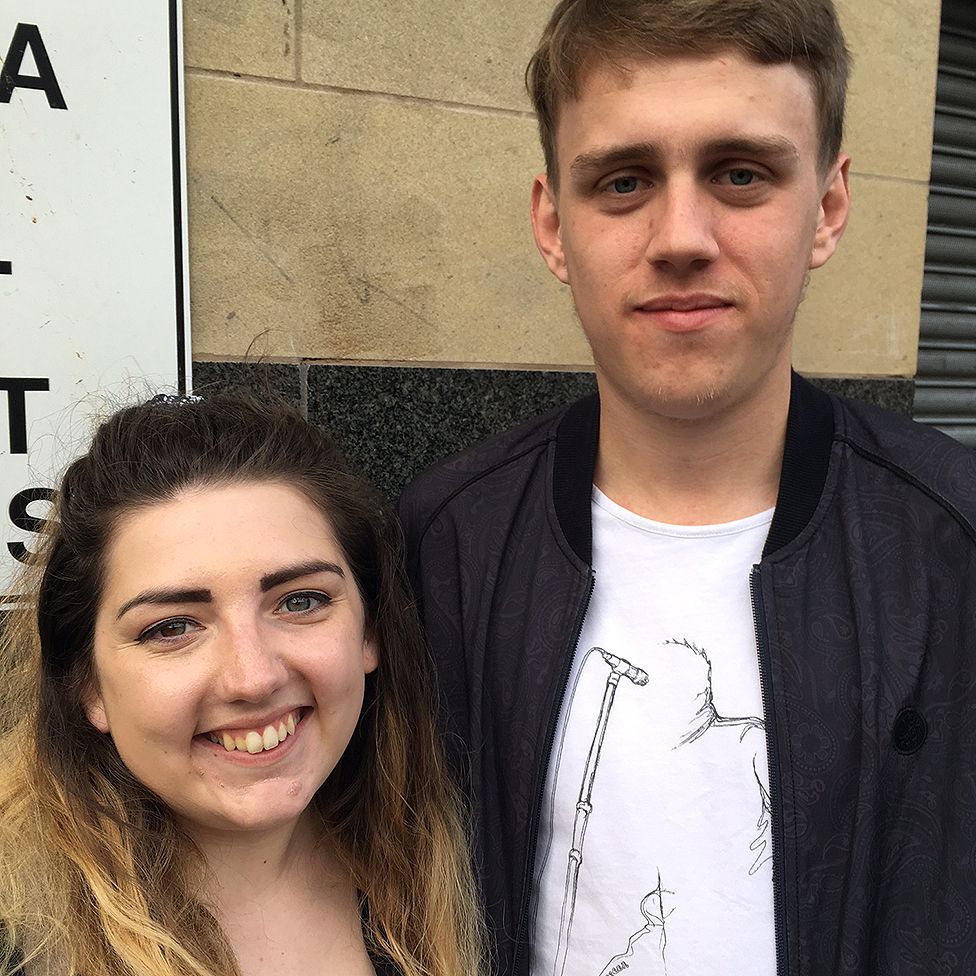 Image caption Tom and Hannah have been waiting for Oasis to get back together for eight years
"Everybody in Manchester has been hurt by it and it's brilliant that all the proceeds [of Liam's gig] are going to charity," says Tom.
They were both at The Courteeners' Manchester gig at the weekend.
"Manchester is known for its music, so it's nice to see all this stuff going on," says Hannah.
She says they felt "safe" and that "you've just got to carry on as normal".
Find us on Instagram at BBCNewsbeat and follow us on Snapchat, search for bbc_newsbeat