Even if you don't know his name, you'll know something Jack Antonoff is involved with.
It could be We Are Young, the huge single from his days in the band Fun – or as the man who's produced Lorde's Green Light.
The Brooklyn-based singer-songwriter is back on his own, with the release of his second solo album, under the name Bleachers.
"This album took the absolute life out of me," he says.
"I've never had a baby but this is the closest I've gotten to it so far."
Warning: Third party content, may contain ads
Jack spent the past two years making Gone Now in his infamous studio bedroom at the apartment in New York he shares with his girlfriend, Girls actress Lena Dunham.
It's where he's been co-producing Lorde's second album too and the set-up sounds like a recreation of the bedroom he had when he was a teenager.
He says he likes the familiarity.
"As soon as you walk into a big studio you change," he says. "It's nice to be home.
"When I'm making records, I like to be surrounded by everything that has weight in my life.
"The place is utterly cluttered. I have a boxcar I made when I was nine. I lost that race and it was one of my first memories of disappointment but it helps me write about things like loss.
"I feel the walls are yelling at me."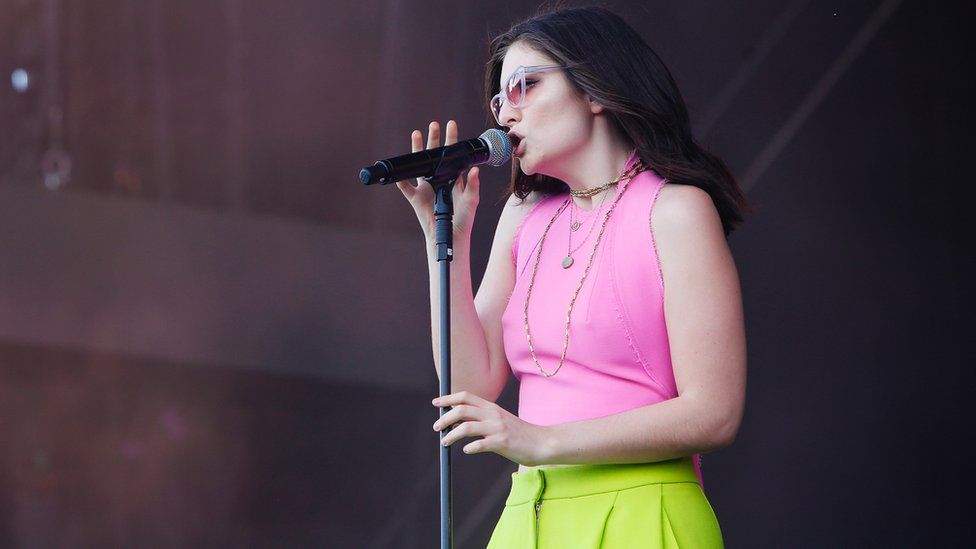 Jack says he loves what pop music "is capable of" and has a big thing for what could be described as 'uplifting melancholia' in songs.
"One of my favourite qualities in pop music is that at one time someone is dancing to it in a bar but across the world someone is crying to it in bed.
"Robyn is the best at it. She's an absolute hero of the genre.
"Her lyric in Dancing On My Own is 'I'm in the corner, watching you kiss her'.
Warning: Third party content, may contain ads
"We search for that one line that can encapsulate that feeling of love and loss or being broken up with.
"There are 30 million things you say in your head when you get broken up with and she says it on one line. It's perfect."
He says Robyn's song helped him bond with his girlfriend in "the early days", as she used it to soundtrack an early episode of Girls.
On Gone Now, the lead single Don't Take The Money was written about Lena. In return, she directed the video.
"My ex-girlfriend is in the video too," he laughs. "It's pretty holistic and it's funny to bring anything full circle.
"I like the layers to these things."
In the past he's worked with singers including Sia, Carly Rae Jepsen, Taylor Swift and Sara Bareilles.
Right now though, he's all about himself.
"When I make a Bleachers record, I want to take the part of me that's a man going crazy in a room and mould it into something understandable."
Find us on Instagram at BBCNewsbeat and follow us on Snapchat, search for bbc_newsbeat