Earlier this week, people were getting excited about the possibility of a new Jay Z album after posters with the numbers 4:44 on them began appearing.
The rapper and his wife Beyonce are well known for loving the number four and there have been rumours of fresh material for some time.
But the situation's got more confusing after a TV advert aired in America on Wednesday night.
It's apparently for a new film called 4:44 starring Mahershala Ali.
The minute-long advert shows Mahershala, who became the first Muslim actor to win an Oscar last year, as a boxer training with Danny Glover.
The credits at the end of the clip say 4:44 also stars Oscar-winner Lupita Nyong'o.
The film is apparently a joint project between Jay Z's streaming service Tidal and US mobile phone company Sprint, which bought a stake in the firm earlier this year.
Despite the clip airing, there's still confusion among Jay Z fans on Twitter.
The fan theories about new Jay Z music started earlier this week.
As for the possible significance of the number four?
Jay Z and Beyonce were both born on the fourth day of December and September respectively.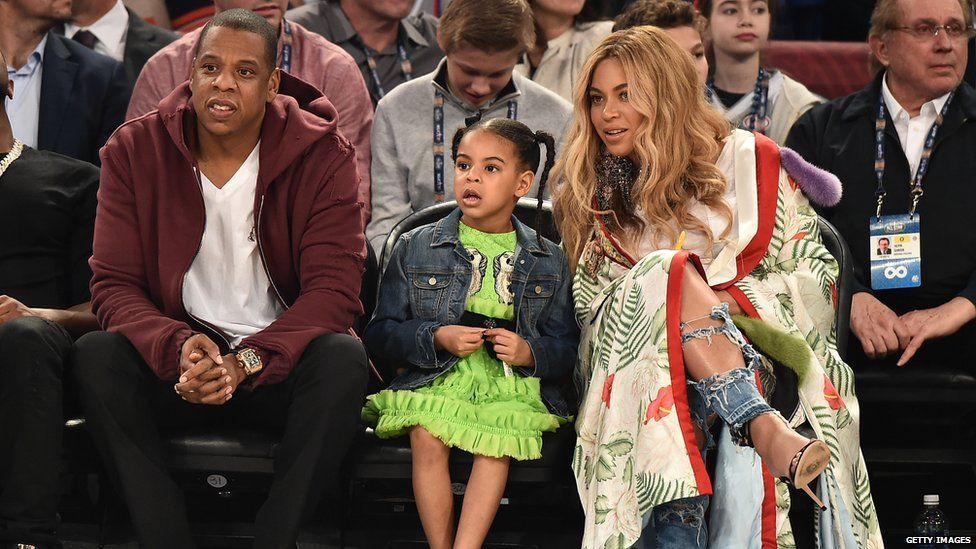 Their daughter Blue Ivy is said to be named after the number four with IV being the Roman numeral for four.
In June 2011 Beyonce released an album titled, 4.
Jay Z is also the owner of a luxury sports bar called the 40/40 club.
Jay Z's last studio album was Magna Carta… Holy Grail which was released in July 2013.
He's scheduled to headline V Festival which runs from 19-20 August.
Speculation that new music is on the way has also been fuelled after producer Swizz Beatz posted a picture with Jay Z on Instagram.
Find us on Instagram at BBCNewsbeat and follow us on Snapchat, search for bbc_newsbeat