Good Charlotte's Madden brothers, Joel and Benji, say they've fallen in love with making music again.
Speaking to Newsbeat backstage at Download, the pair think the band are in a "new phase".
"We go out a few times a year, we will release new music and we're going to have fun," says Joel.
After going on hiatus in 2011, the band came back with 2016's Youth Authority.
"There's going to be another record. We're about to start writing and we're figuring out the producer and stuff."
But Benji admits their time as a band is going to be limited.
"It isn't going to be forever," he says.
Joel adds: "Truthfully we don't know how long we're going to do it… I don't know if we're going to put an expiration date on it."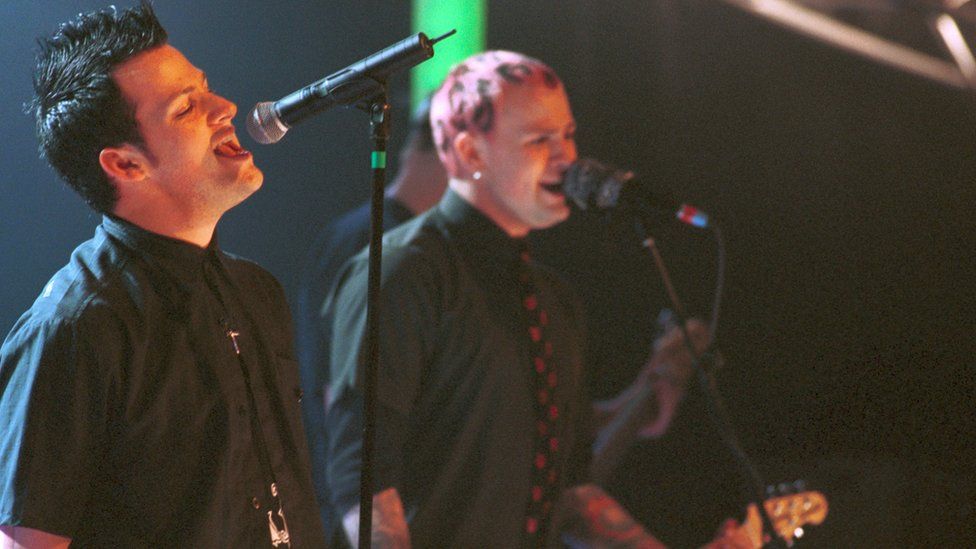 Image caption Joel and Benji performing on the BBC in 2003
The brothers have always kept busy, whether it's been Joel acting as a long-term coach on the Australian version of The Voice, Benji taking part in amateur MMA fights or the pair's charity work.
Most of Good Charlotte have been together since 1998.
Many people will still have nostalgic memories of the songs from their breakthrough album, The Young and the Hopeless.
Tracks like Lifestyles of the Rich and the Famous and The Anthem pushed them into the mainstream.
Warning: Third party content, may contain ads
Their latest track, Keep Swingin', features Kellin Quinn, the lead singer of Sleeping With Sirens.
"Those guys have become some of our closest friends," says Benji.
"The music they're making is next level. I'm saying they're the next biggest band in the world."
At Download, Good Charlotte played on stage before Sum 41, another band giving Friday's line-up a retro feel.
"One of our first tours together was with Sum 41," says Joel.
"We were both playing out of vans, to 100 people. We're so happy to be here, and to be playing on the same day as Prophets Of Rage, that's exciting."
Find us on Instagram at BBCNewsbeat and follow us on Snapchat, search for bbc_newsbeat