Jay Z has become the first rapper to be inducted into the Songwriters Hall of Fame.
He joins the likes of Stevie Wonder, Phil Collins and Lionel Richie who have also achieved the industry award.
He was unable to attend last night's ceremony so used twitter to thank people who had been influential in his career.
Kanye West, Nicki Minaj and Drake all got a mention but there were some noticeable names missing.
Jay Z was unable to attend the ceremony and collect his award – there are rumours that's because his wife Beyonce is due to give birth to the couple's twins any day now.
Jay Z admits to not being a regular twitter user and was clearly caught off guard by the site's 140 character limit.
They all happened within an hour.
This morning Jay Z's account is still live so he didn't follow through with the threat of deleting the app.
The former US President claimed he was "the only president to listen to Jay-Z's music in the Oval Office."
So who didn't make the thank you list?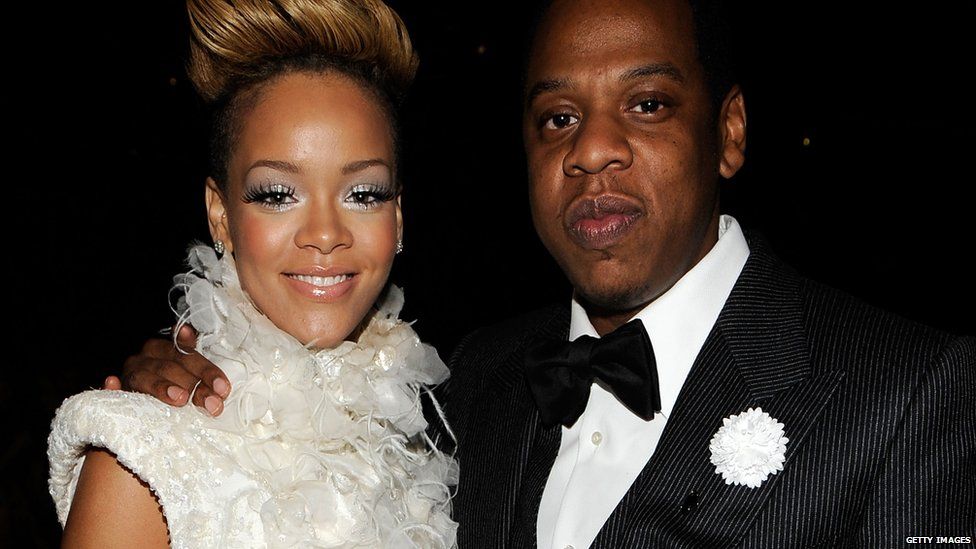 Rihanna
Arguably the biggest name not to get a thank you is Rihanna. The duo have worked on several global smashes including her 2007 hit, Umbrella.
She was also responsible for helping Jigga secure his first UK number one when Run This Town reached top-spot in 2009.
RiRi is also signed to Jay Z's Roc Nation record label and it was him who discovered her and gave her a start in the industry.
Surely her absence was an accident?
Pharrell Williams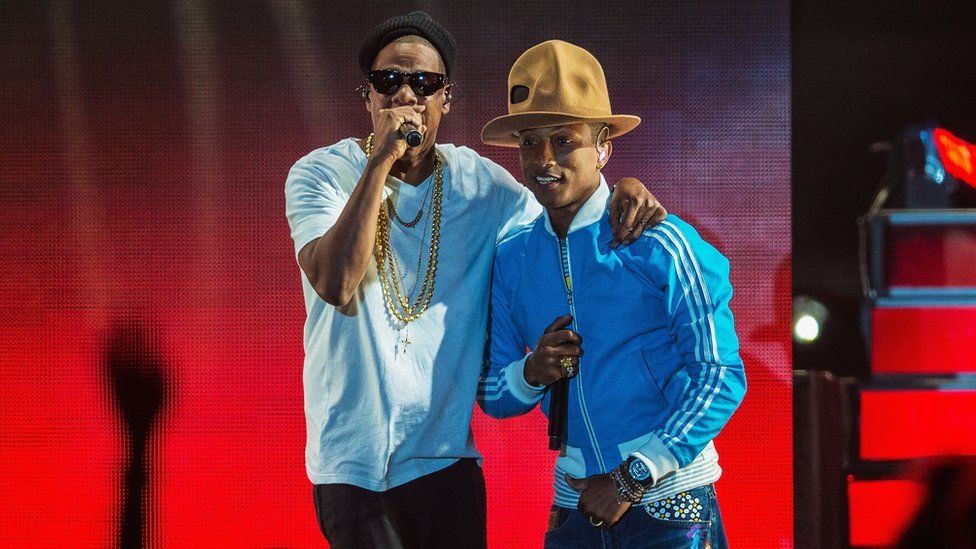 There's no mention of Pharrell Williams who has produced a string of hits for Jay Z.
The pair worked together on songs including Excuse Me Miss, I Just Wanna Love You and Frontin'.
Jay Z and Pharrell are still close so it was probably more the rapper being forgetful than a deliberate miss.
Swizz Beatz
Another producer who has handed Jay Z some monster instrumentals over the years.
Rumours of a new Jay Z album are rife and Swizz even recently posted a picture of the pair with the caption 'they don't even know what's about to happen. Album mode zone.'
Again surely another name simply forgotten during Jigga's late night seven minute tweet flurry.
Another Level
Back in 1997, Jay Z had just started to make a name for himself in the US but clearly wanted to crack the UK music scene.
His introduction to most British music fans was when he featured on boy-band Another Level's, Be Alone No More.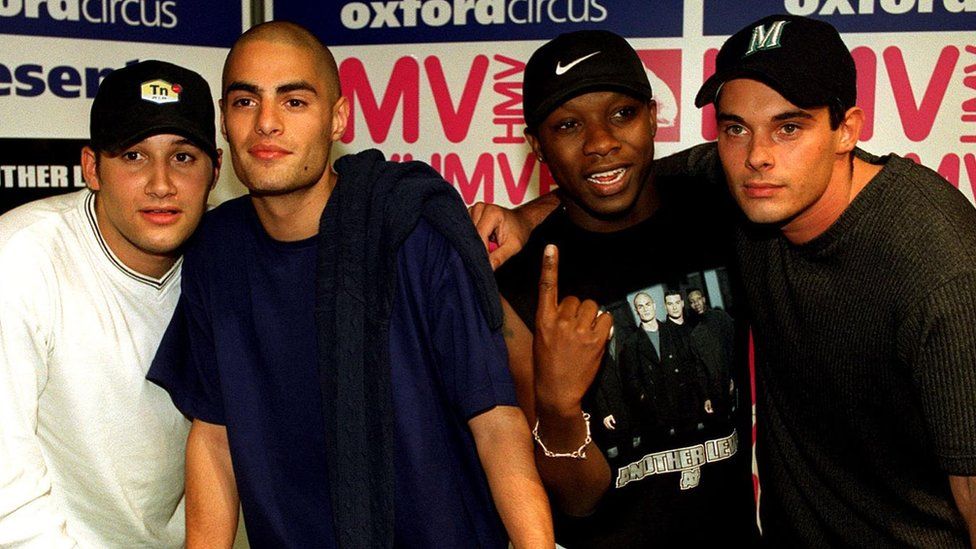 Image caption Another Level members, , Dane Bowers, Bobak Kianoush, Wayne Williams and Mark Baron
It debuted at number 4 on the UK Singles Chart and number one on the UK Dance Singles Chart.
This one…. we don't think a case of just slipping Jigga's mind. Hope the boys aren't hurt.
Find us on Instagram at BBCNewsbeat and follow us on Snapchat, search for bbc_newsbeat