Queens of the Stone Age have announced details of their seventh album Villains.
The record, which comes out on 25 August, is the follow up to 2013's …Like Clockwork.
The five-piece have unveiled the lead single, The Way You Used to Do, and announced a UK and Ireland tour for November 2017.
"The most important aspect of making this record was redefining our sound," said frontman Josh Homme.
Warning: Third party content, may contain adverts
He added: "The title Villains isn't a political statement. It has nothing to do with [Donald] Trump.
"It's simply 1) a word that looks fantastic and 2) a comment on the three versions of every scenario: yours, mine and what actually happened.
"Everyone needs someone or something to rail against, their villain, same as it ever was.
"You can't control that. The only thing you can really control is when you let go."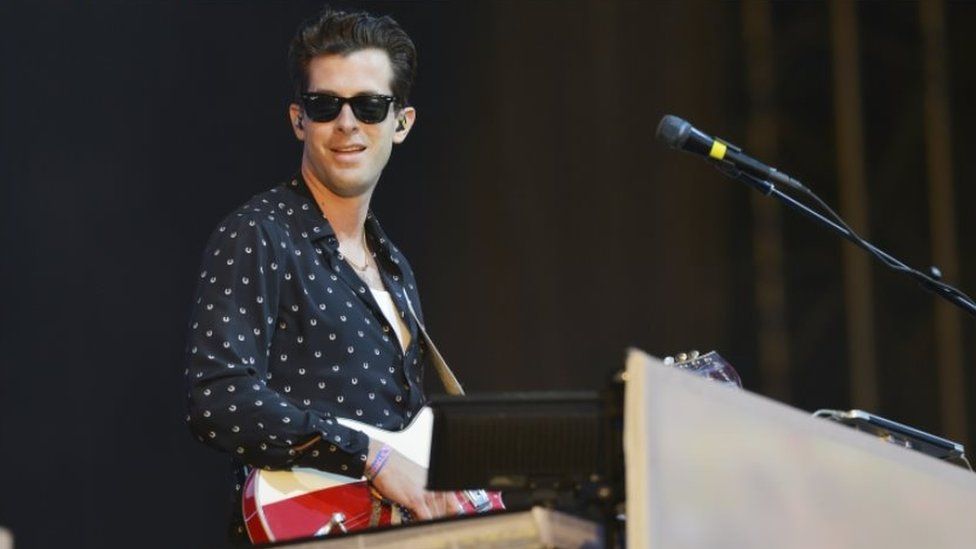 Image caption Mark Ronson has previously worked on albums by Lady Gaga, Amy Winehouse and Adele
The group also confirmed the album was produced by Mark Ronson.
"Queens are and have always been my favourite rock n roll band," said the producer.
"So it was incredibly surreal to be welcomed into their secret, pirate clan – or the 'jacuzzi' as Josh [Homme] likes to call it.
"I also knew my super fandom alone would not keep me in the jacuzzi.
"There were moments during the making of the album in which I was aware I was watching my musical heroes craft something that was sure to become one of my favourite moments on any Queens album.
"And to have some part in that felt like being in a dream – a very heavy, dark, wonderful dream."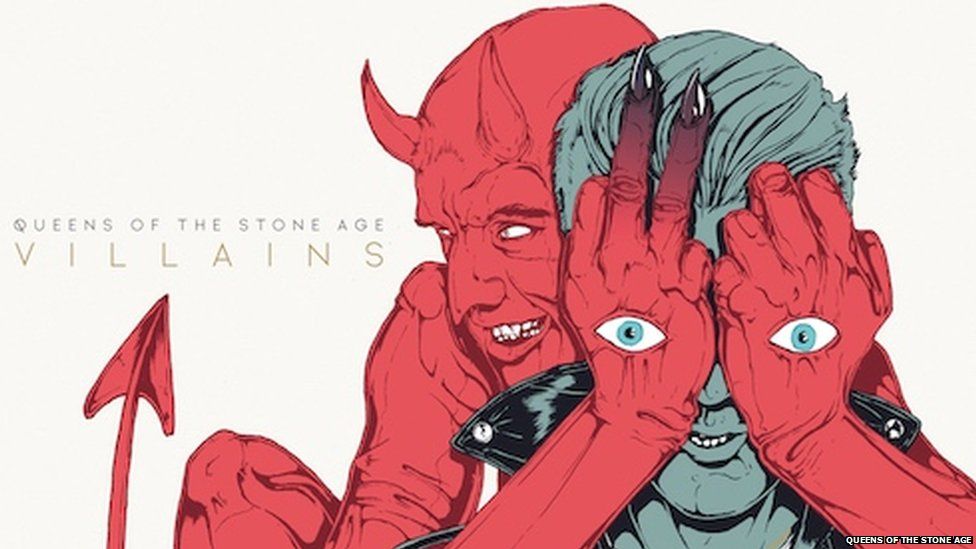 The tracklist for Villains is as follows:
Feet Don't Fail Me
The Way You Used To Do
Domesticated Animals
Fortress
Head Like A Haunted House
Un-Reborn Again
Hideaway
The Evil Has Landed
Villains Of Circumstance
Find us on Instagram at BBCNewsbeat and follow us on Snapchat, search for bbc_newsbeat