Rock legend Gene Simmons wants to trademark the "devil horns" gesture.
The singer and frontman for the band Kiss says he first made the sign in November 1974 while performing on stage.
However he may struggle to get the trademark passed because it also means "I love you" in American Sign Language.
Other rockers including Ronnie James Dio have also been credited with introducing the sign to rock music.
In the trademark application, the sign is described as consisting "of a hand gesture with the index and small fingers extended upward and the thumb extended perpendicular."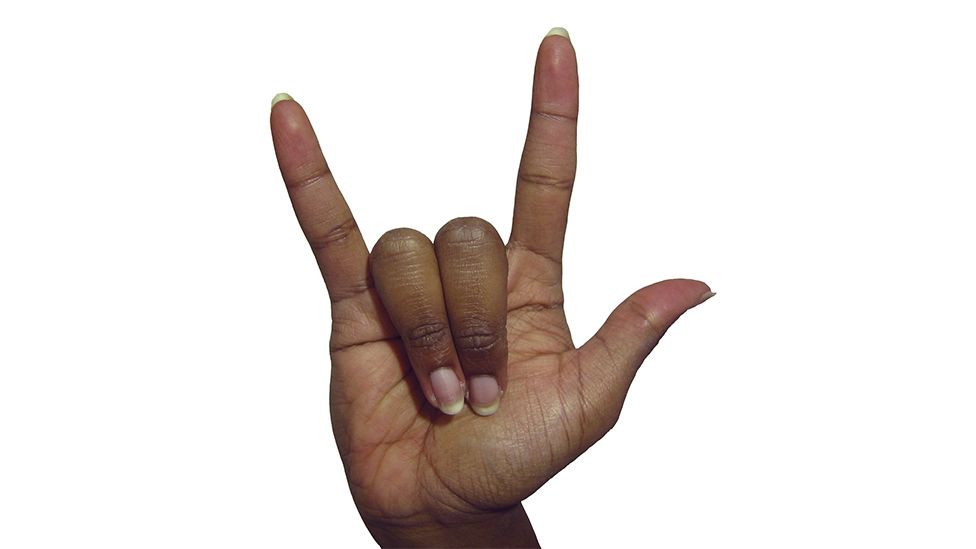 Image caption Gene Simmons is trying to trademark this gesture, which also means "I love you" in American Sign Language
This gesture is also used in American Sign Language, as a fusion of the words "I," "love" and "you."
Many other social media users however are crediting an alternative version of the sign to the late Ronnie James Dio, who was at one point the lead singer of Black Sabbath.
Dio, who died in 2010, is credited with a version involving the thumb folding inwards, unlike the sign Gene Simmons has trademarked.
It is claimed it was used by Dio's Italian grandmother to ward off the evil eye.
Find us on Instagram at BBCNewsbeat and follow us on Snapchat, search for bbc_newsbeat