London Grammar have said being number one album in the UK album chart is "ridiculous".
Truth Is A Beautiful Thing is the follow-up to 2013's If You Wait, which peaked at number two.
The record has beaten Katy Perry's fifth album Witness which charted at number six and knocked Ed Sheeran's Divide off number one.
"We actually can't believe it… it's ridiculous," said singer Hannah Reid.
"It felt like it had been so long we thought there would never be a chance of us even having a number two again."
Warning: Third party content, may contain adverts
Keyboard player Dominic Major, aka Dot, said: "Even being part of the conversation is quite a special thing.
"For us Katy Perry's a lot more of a well-established pop act to so to even be in the mix is really great.
"The way people listen to music's changed a bit as well. There's a lot more streaming, it's very difficult for new artists and it's difficult for artists coming back.
"The fact people are still supporting us is so amazing to us."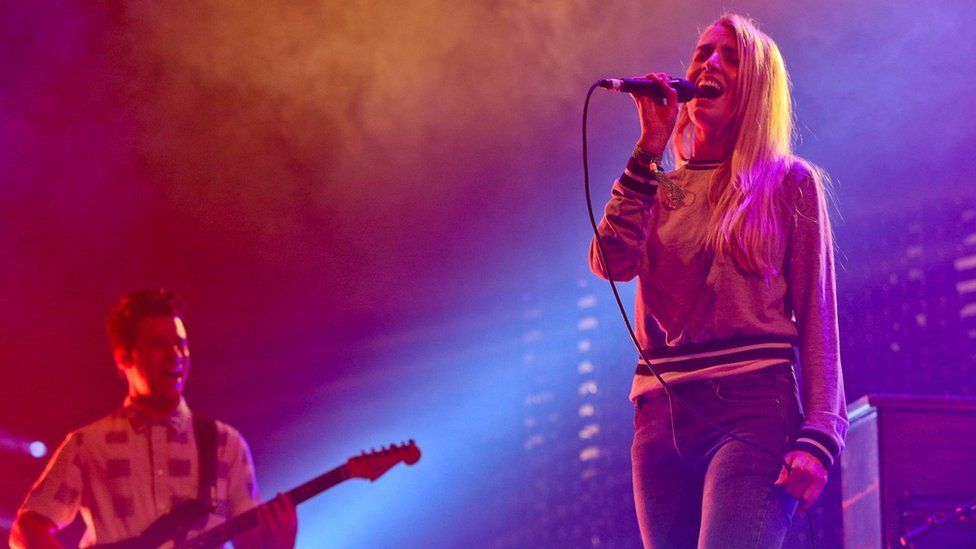 Hannah claimed that, because of the four year gap between albums, "people thought we'd split up – there were rumours going round some of our fans".
But despite taking a bit of a break, the band said they tried to not to put too much pressure on their comeback.
"We tend not to over-think the process too much going in to the studio," explained guitarist Dan Rothman.
"We naturally came together and started working again.
"We just sort of figured it out as we went along and got there somehow."
Find us on Instagram at BBCNewsbeat and follow us on Snapchat, search for bbc_newsbeat